InnoMax endorses the importance of Corporate Social Responsibility (CSR) and is a partner at MVO Nederland. Triple-P: balance between People, Planet, Profit.
Vision on Sustainability and Circularity
With the further development of the Du-Max Group, more specifically its operating companies InnoMax B.V. and Du-Con Trade B.V. a clear vision has been developed in line with the public international discussion and implementation of strategies and plans with regard to sustainability and circularity.
Download Visie Du-Max Groep in PDF (Dutch)
Vision on CSR
Corporate social responsibility (CSR) means that in all business decisions not only the effect on profit counts, but also the consequences for people inside and outside the company and the environment play an important role.
CSR is a value creation process in which the entrepreneur continuously strives for an optimal balance between people, planet and profit. CSR is therefore mainly custom-made and is characterized by innovation and social legitimacy. Great value is attached to the involvement and interests of employees, customers, suppliers, civil society organizations and other stakeholders.
Download the full manifesto here (Dutch)

About MVO NEDERLAND
MVO Nederland is the national knowledge and network organization that inspires, stimulates and supports entrepreneurs to conduct corporate social responsibility. The aim of MVO Nederland is that all entrepreneurs in our country will regard CSR as the standard for doing business in the 21st century. As a partner of MVO Nederland, InnoMax supports this ambition and we are prepared to actively contribute to this both within our company and externally.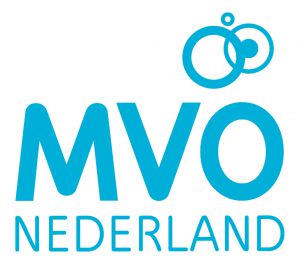 Read more: www.mvonederland.nl
Lansink's Ladder │ The Waste Hierarchy
Lansink's Ladder is the starting point for all thinking and doing for advising, developing, engineering and realizing new Environmental and Recycling technologies, in particular:
Read more about Lees meer over de Lansink's Ladder
PUM, NL senior Experts
Based on the years of experience in the field of Environment and Recycling Technology, specific applications and the positive contribution it has made to make this world a little better, more beautiful, Cees Duijn thinks it is important to give something back to this world and he is joining PUM, Netherlands senior experts.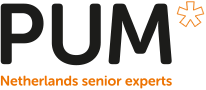 More information: www.PUM.nl
Stichting MVO-Register (translated: CSR Register Foundation)
Stichting MVO-Register helps companies to structure and report on their CSR program. At the same time, companies can show their CSR performance via Stichting MVO-Register. Their stakeholders can see transparent and clear what those performances are. More than 1,800 SMEs have now joined this group.

InnoMax BV is affiliated with MVO-Register